Server Colocation Services ensure your technology adds to your success, and not detracts from it: the hallmark of experience.  With well-planned technology architecture built with standardizations such as ISO and SAS in mind, we ensure that your technology matches your needs.  Colocation hosting with Utropicmedia provides your company with the benefits of a hardened, enterprise data center with redundancy, security and reliability to keep your critical IT services online, including in the event of disasters(like Sandy) – 24/7/365.  Ensure your data center does not lose power.
Cabinet, Cage or Suite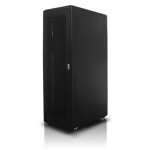 Running the gamut in flexibility, Utropicmedia offers a range of colocation solutions and space options from 1U to private data suites.  Each type of colocation service comes with redundant power, facility UPS, HVAC, physical security measures and gigabit cross connects from the premier server colocation provider.
Value-Added Services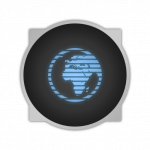 Get a myriad of value-added services from experts, all in one place.  Because we work with a network of professionals that specialize in everything from Oracle clustering to  backup, security, port monitoring, remote hands and feet, and our SlipstreamTM content delivery network (CDN). Colocating server equipment is the foundation successful IT services are built on.
Partnership: Beyond Engineering and Support

Experience the difference we give you from volume providers.  Tired of being stuck on hold or waiting days for support responses?  You will get a dedicated rep that not only knows you by name but knows your business.  We take the time to understand what you want to accomplish and keep you updated on things that help you reach your goals.
24×7 Access with 24×7 Security

You have 24×7 unescorted access to our Colocation facilities using the provided access tokens.  Access to the data center floor is strictly regulated to authorized personnel.  RFID passcards, video surveillance, gated parking, motion detectors and only locking cabinets are all ways to ensure the optimal security value.
Redundant Services to Mitigate Emergency

We don't just rely on the utility company to ensure constant power for our colocation solutions. On-site diesel-powered generators, facility UPS and DC power plant deliver redundant power if a utility incident occurs.  We regularly test our infrastructure to ensure the best possible performance in the event of an emergency. Colocation server services from Utropicmedia help manage risks associated with commercial hosting.
Always Included in Our Server Colocation Services
24×7 NOC Support
24×7 Physical Access
100% Network Uptime SLA
100% Power Uptime SLA
Dedicated Account Engineer

24 Hour Provisioning

Facility UPS
Backup Generators
1 Gbps Full Duplex
Burstable Bandwidth

Redundant HVAC

Metro Ethernet Ready
For more information about Server Co-location Services from Utropicmedia, feel free to contact us. We're always available to help.
Get details on colocation pricing now…