| | |
| --- | --- |
| | Squirrelmail |


All of our accounts come with our Utropicmedia Webmail system which is based on Squirrelmail, the webmail solution preferred by many.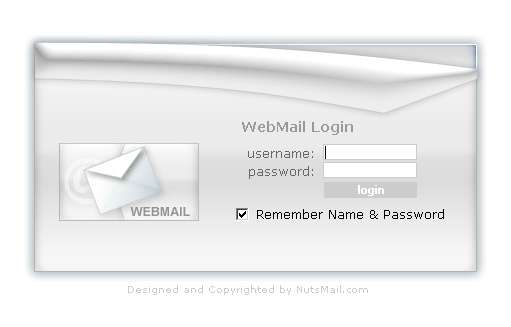 Login Screen

Every email address is password protected.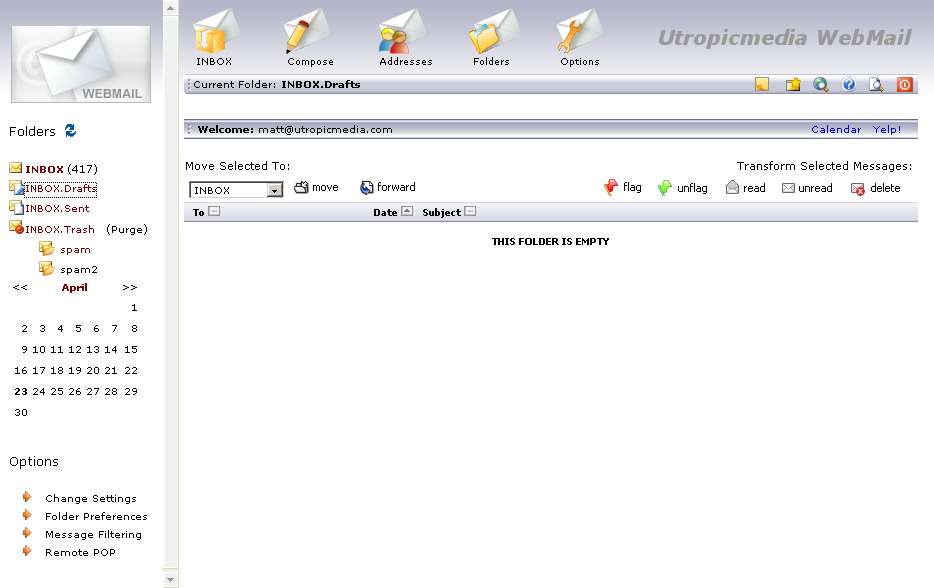 Reading Email

Incoming email is listed and sorted according to your preferences.

Emails can be moved into folders of your choice.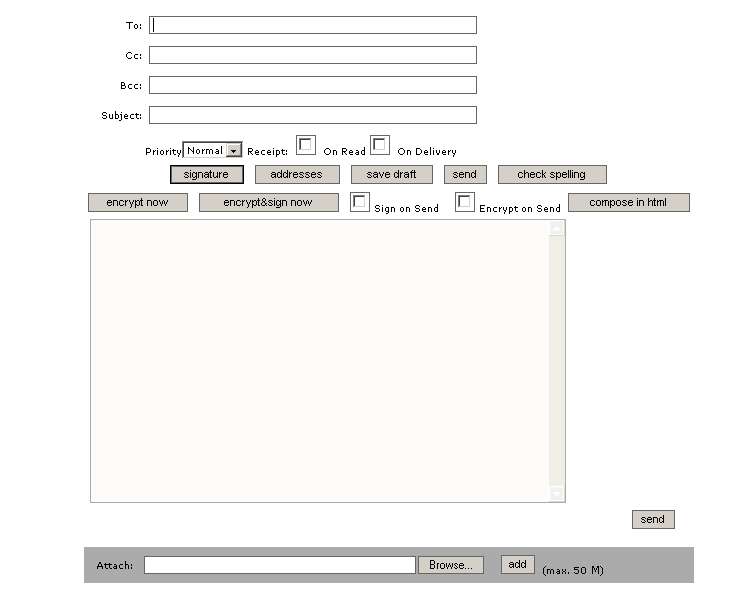 Sending Email

Composing your emails is an easy task.

Adding attachments is a piece-of-cake.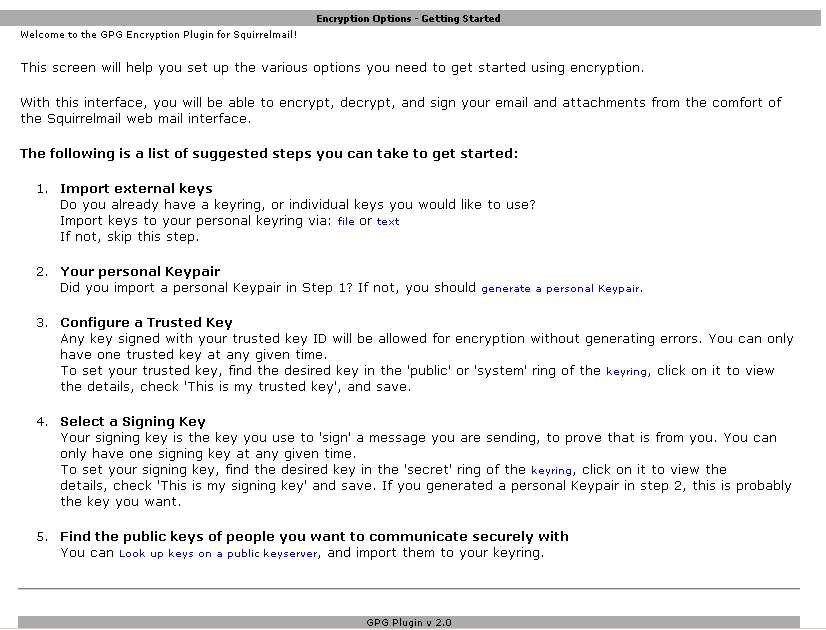 PGP Encryption / Digital Signing

Ensure your privacy - the ability to encrypt & sign your email is available to you.



Address Book

The address book allows to easily store your contacts.
Your contacts are available to you from any PC with an internet connection.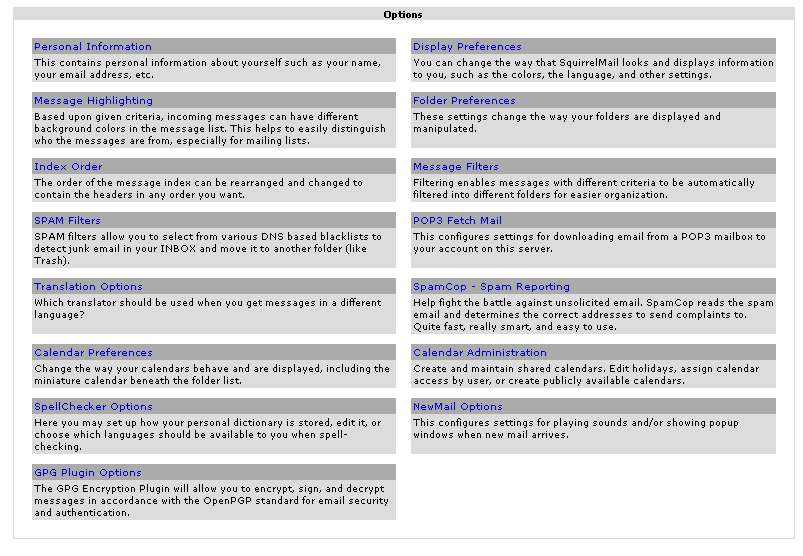 Preferences / Skins

Personalize your Squirrelmail account with a variety of themes.

Organize your folders, add friends to your address book or add a signature.